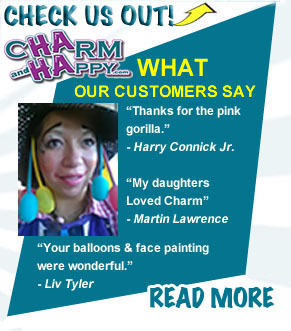 Carmen Tellez has been traveling the country artist entertainment since 1994.
She combines elements of THEATRE, family comedy, slapstick skills, JUGGLING, voice portraying for PUPPETS, song mocking, silly business bits & a love for whimsical FACE PAINTING and BALLOON ART to make each event wholeheartedly fun.
We help you create positive experiences for your company eventsby providing ambassador style options.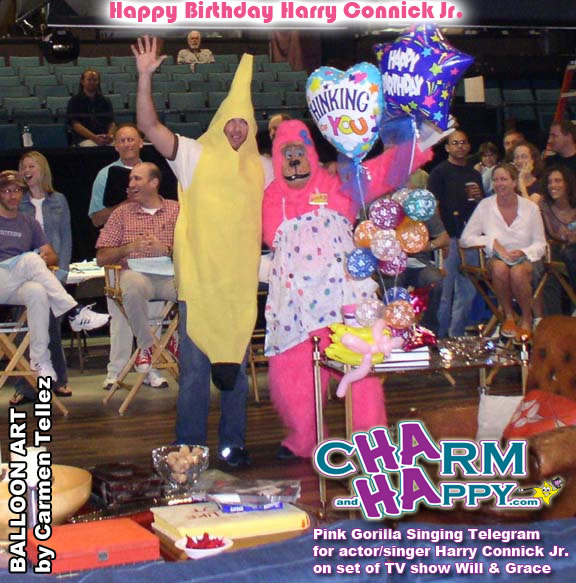 Pink Gorilla Singing Telegrams
What Do You Give to that Unique "One of a Kind" Special Person? Pinky, of course, as seen here with Harry Connick Jr.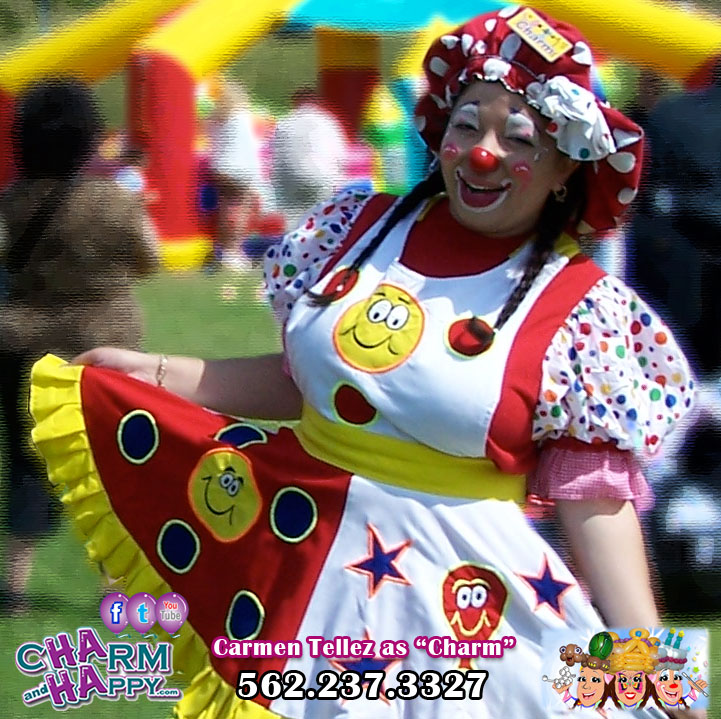 Laughter and fun is all children want at their birthday party. Children want to feel comfortable, espcially at their own birthday. Let's face it, a new clown is really a stranger. Carmen Tellez knows this and continues to study how kids think and what they like. Including but not limited to Mooseburger circus clown camp in Minnesota, New York Goofs stage clowning in New York, Clowns of America International in Louisiana, Twist-n-Shout intense advanced balloon art in Missouri, International Face and Body Art in Florida.

The HAHA truck featuring Balloon Art & Face Painter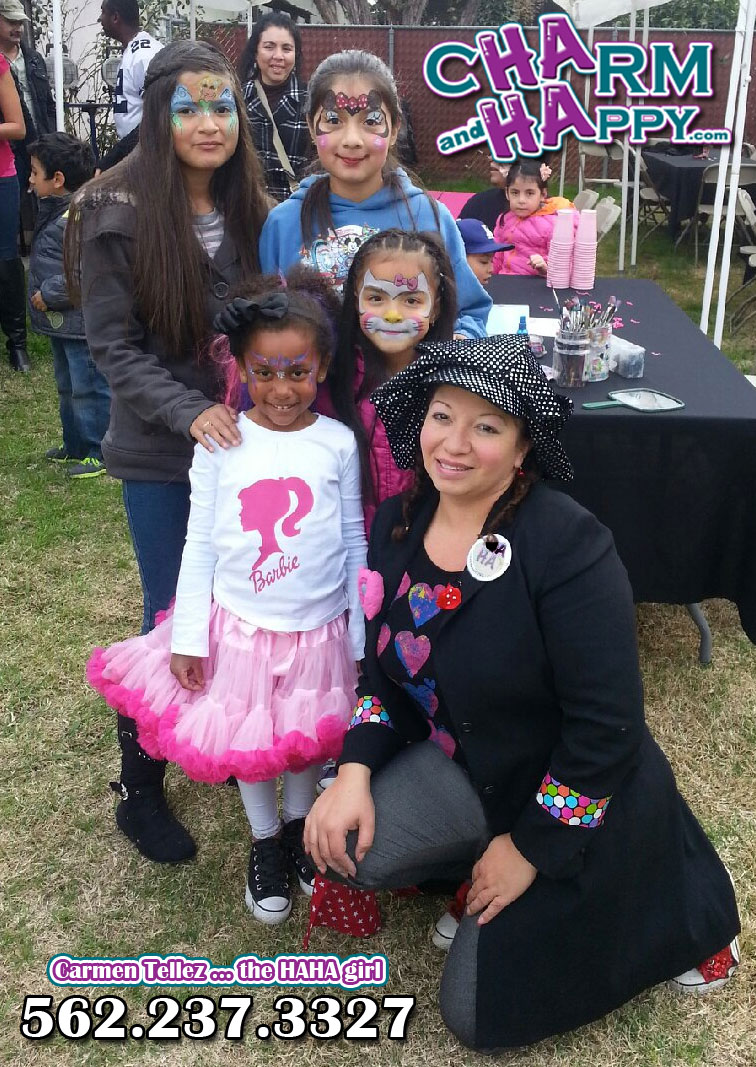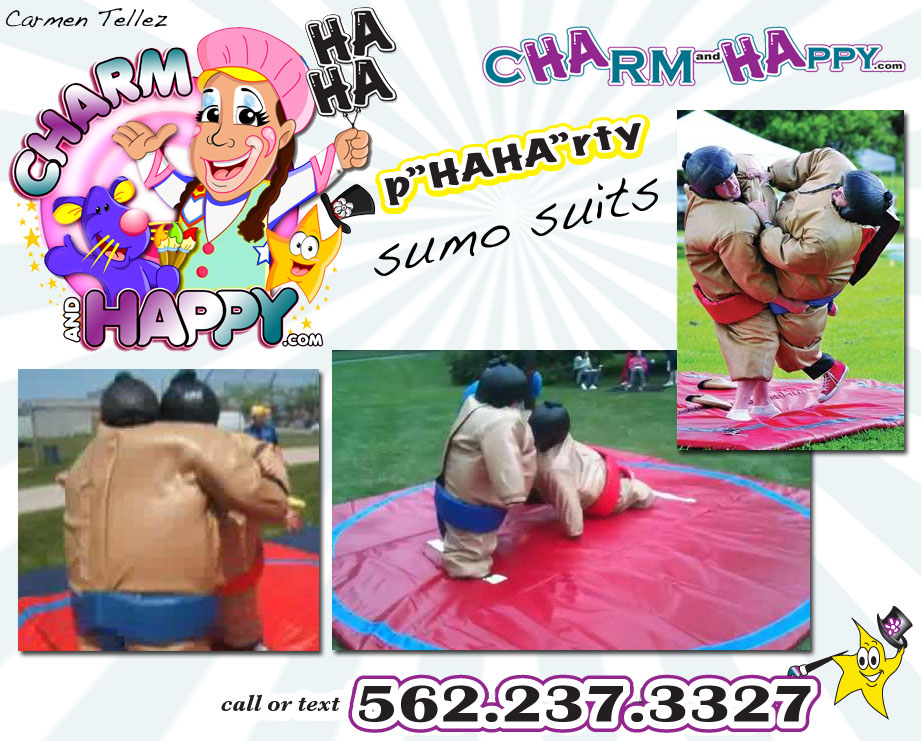 Company Picnics featuring CharmandHappy.com can increase the morale in the office as employees feel appreciated outside of the workplace. The experience fosters an environment where employees at different levels of the company hierarchy can socialize with coworkers they may not have opportunities to socialize with during their standard workday. This opportunity allows upper level management to be more visible to the workforce. A variety of company picnic options available to choose to keep even children happy.